All the News
06.03.2016
Refined levels
---
Refining is in progress. Levels: Qualma Trees, Scifi Base, Ship 1, Ship 2, Island and Village have been already refined. Devs are now working on next levels.
28.02.2016
Score
---
Score in testing mode was added to our web site. You can check it here: http://www.ufo2extraterrestrials.com/score.php
18.06.2015
New Screenshots
---
Dear all,
new screenshots showing storage area and engine room of the CAF Naval base occupied by Bonesetter have been posted.
29.04.2015
New screenshots
---
Please find the new screenshot released in the screanshot section.
28.04.2015
Release date delayed.
---
Dear all,
we are sorry to announce the release date was delayed. The developers have been hammering away at levels refining, testing, bug fixing and implementing some new features. Please, stay tuned. Thank you for your patience.
23.02.2014
Geoscape Interface
---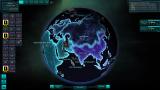 Dear reader,
New UFO2Extraterrestrials screenshot at http://www.ufo2extraterrestrials.com/screenshot/ showing Geoscape Interface has been released.
Enjoy and stay tuned.
Regards,
Chaos Concept team