Screenshots
CAF Naval Base
Each CAF ship is a sailing base for Counter-Alien Forces. Each CAF ship can carry fighters, helicopters, and fixed-wing transports. Crew can include scientists, engineers, CAF ground troops. Each ship can be fitted with ground-to-air defenses. Less space is available on a ship than there is with a ground base, but as an aircraft carrier, it can move, fast as ships go, although slowly, compared to its aircraft.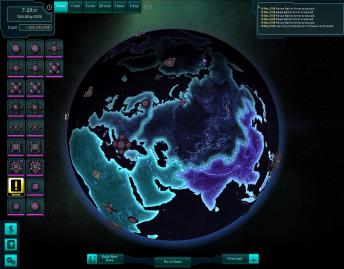 Geoscape Interface 4:3
Geoscape enables you to survey alien activities on the planet`s surface and in the atmosphere.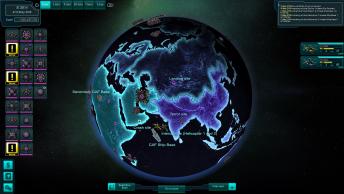 Geoscape Interface 16:9 HD
Geoscape enables you to survey alien activities on the planet`s surface and in the atmosphere. Through the Geoscape interface you will be able to dispatch fighters to intercept alien vessels and you will be able to directly control your craft in real-time combat. With your missile defenses, aircraft, and aircraft carriers you will be fending off swarms of alien vessels. The Geoscape interface allows you to design and build new bases. In these bases, aircraft may be built and equipped with the advanced missiles, cannons, armor, and shield reinforcements needed to combat the UFOs menacing the planet. Your aircraft carriers may be equipped with a variety of defenses, though your fighter aircraft will always be considered their main and most powerful weapon. As commander, you will hire scientists and engineers to design and build new tools to aid you in your struggle. You will also hire, train, and equip an elite squad of soldiers and send them to investigate UFO crash sites and alien activities all over the planet. You will be able to equip your soldiers with various items to help them in their mission, including guns, rockets, grenades, lasers and other advanced weapons, armor, flying devices, medkits, and many other items.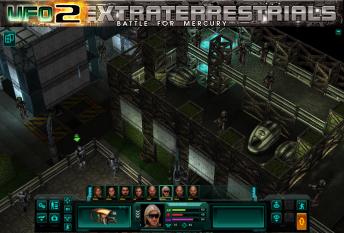 Nh` Minol
The Nh`Minol is very similar to the Nh`Theol in its appearance as well as it`s vulnerabilities, however it is far more agile and appears to possess an abnormally high degree of visual acuity making it a formidable opponent. The most dangerous aspect of this specimen is that upon it`s death the Nh`Minol explodes. While no cybernetic enhancements have been detected it is assumed that some type of bio chemical explosive has been surgically implanted. Further analysis has been difficult due to a lack of substantial Nh`Minol body parts post detonation.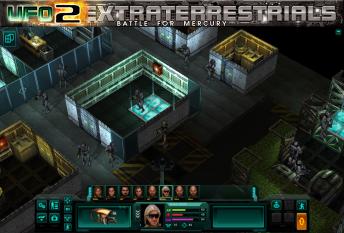 Nh`Teol
The Nh`Teol are a medium sized humanoid species. Although what appears to be hardened chitin like flesh protects thier vital organs, it is neither thick enough nor hard enough to hinder our standard high velocity munitions from having lethal effect. Also their reproductive system is well protected behind an interlacing bone like struture resembling a zipper. No cybernetic enhancements have been detected and the Nh`Teol does not appear to be surgically modified. This species appears to be of great value to the enemy as they perform varied roles, from foot soldier to leadership. One major oddity is that their skin is highly combustable making the aquisition of further specimens difficult.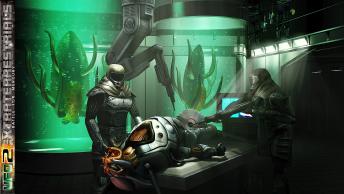 Research & Interrogation UFO2ET stage
Bruised and broken, with purplish ichor running down its mottled face, the alien commander confesses, "Not all of our ships were detected by your facilities. Some of our ships managed to land and carry out their infiltration missions. We always knew the quickest way to conquer your world was to take control of your world governments. But we could never get close enough to your leaders. Your CAF forces were too vigilant." The alien pauses to cough up a globule of ichor, which runs down its chin. "The solution turned out to be so simple. You know of our raids on hospitals, police stations, farms, and other locations. You know that at hospitals it was always the same - we killed all the patients and personnel except for some of the surgeons. The surgeons were usually unconscious when you found them. You never knew why."